The Ultimate Vegan Desserts Cookbook: 50 delicious recipes for your colorful cakes, biscuits, muffins and much more (Hardcover)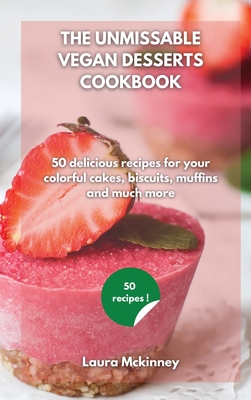 $33.95
Email or call for price
Description
---
⭐ 55% discount for bookstores NOW for $ 15,27 instead of $ 33,95 ⭐
Would you like to know delicious recipes for vegan desserts? With these fantastic kitchen-tested vegan cookbook you can improve your life and discover the secrets of good food.
Your customers cannot lose this precious cookbook, which they will no longer be able to do without.
Veganism has become not only a food habit but a real lifestyle, influencing hundreds of thousands of people, for whom it shares an attitude of respect and protection of animals and nature in general.
Within this plant-based diet cookbook, you'll find 50 healthy vegan recipes, including:
Semolina Halwa
Pecan Pie
Warm Aromatic Lassi
Toffee
Pear Compote
Cream Pie Pudding
....And much more
In this cookbook you will find 50 tasty recipes not to be missed. There are recipes for all tastes, just follow our advice and you can make real culinary masterpieces. Forget the boredom of thinking about what to eat, this cookbook will give you the right inspiration.
Buy it NOW and let your customers truly satisfied and addicted to this cookbook