The Mediterranean Diet: 50 vibrant recipe for living healthy every day (Hardcover)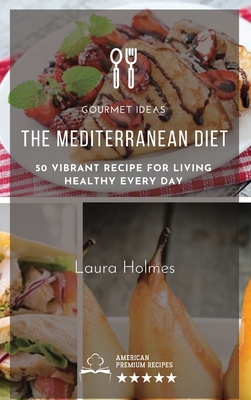 $36.95
Email or call for price
Description
---
⭐ 55% discount for bookstores NOW for $ 16,62 instead of $ 36,95 ⭐
Do you want to eat a good diet or energize your body? Then you have come to the right place. This comprehensive cookbook contains 50 mouthwatering and healthy recipes that are good for your diet. Bring the Mediterranean into your peace kitchen with 50 delicious recipes.
Your customers cannot lose this precious cookbook, which they will no longer be able to do without.
In this cookbook, you will find different chapters of recipes. I divided the recipes into separate chapters for your easiness.
Breakfast recipes
Salad recipes
Egg recipes
Bean, pasta, and rice recipes
Bread and pizza recipes
Fish and seafood recipes
Poultry and meat recipes
Vegetable recipes
Snacks recipes
Dessert recipes
"The Mediterranean diet cookbook" will save your time and provide you a delicious and tasty recipe. For people who want to follow the Mediterranean diet for a long time, this cookbook is best.
In my cookbook, each recipe contains:
Recipe introduction
Preparation/cooking time
No of serving
Cooking ingredients
Cooking instructions
Nutritional Info
The Mediterranean diet cookbook features:
50 recipes - Enjoy and cook any recipe - it's your choice
Simple and easy to cook - No need to effort to make these recipes.
Easy to find ingredients - All ingredients are easy to find anywhere
Buy it NOW and let your customers truly satisfied, stay healthy and addicted to this cookbook