Credit Secret Theory: una guía completa para conocer la teoría de la puntuación de crédito, lo que se necesita para mejorarla; obtenga su pr (Hardcover)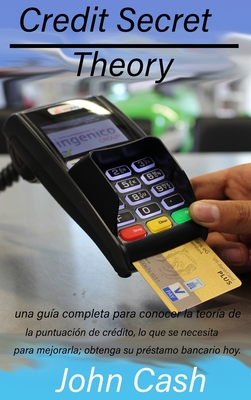 $35.99
Email or call for price
Description
---
Your customers never stop tu use this guide
Are you one of those who want to fix and improve your credit score? Look no further because this book got you covered
Remember that your credit score is your lifeline to financial freedom. So, keep it high is extremely important
In this comprehensive and detailed guide, you will learn what credit is, what's in your credit score, various agencies accountable for safeguarding your rights as a consumer, and ways to enhance your credit score.
Millions of people around the world see their plans shattered every day because they cannot access the loan that could put a roof over their heads, for them and their family.
Your credit score is a key aspect of your financial history, it is the value that is used by lenders to assess your situation and decide whether or not you are eligible for a loan. Your score is decided by the Fair Isaac Corporation (FICO).
Here's a quick peek of what you will find inside this book:
- What is the credit score?
- What is in a credit report?
- Loophole to raise your credit
- The right way to check your credit report
- Financial freedom
- The five best ways to pay off debts
...And much more
So, what are you waiting for?
Grab a copy of this book today and start fixing your credit score for the better
Buy it now and let your customers get addicted to this amazing book.