Cognitive Behavioral Therapy (CBT): 2 Manuscripts - Introducing Cognitive Behavioral Therapy, Cognitive Behavioral Therapy Made Simple - Examples and (Paperback)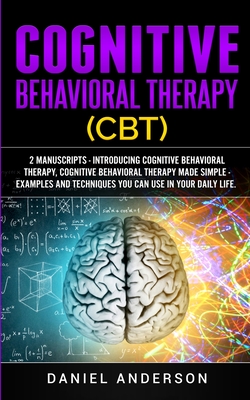 $34.95

Usually Ships in 1-5 Days
Description
---
Are you interested in knowing how to come out of the suffering and struggle of mental health challenges and become more successful in your life using Cognitive Behavioral Therapy (CBT)?
Two great books that shine bright light on the subject of CBT are weaved through this book. Here's a comprehensive 2-in-1 guide written to show you how you can use evidence-based CBT techniques to treat an expansive range of disorders such as depression, anxieties, addictions, all sorts of psycho social problems, and overcome real-world challenges.
Exploring the whole concept of CBT and its benefits, this book shares how you can apply the principles of CBT to reprogram your inner thoughts to create lasting change in your life without constant struggles and become a more rational individual.
This book is perfect for everybody including college students, athletes, busy moms, aging seniors and everyone that wants to know how to manage common treatment challenges with CBT.
Within the pages of this book, you'll discover:
Up-to-the-minute methods to improve your mental health with CBT
How to overcome negative thinking patterns using CBT
How to completely stay in control of your inner thoughts and direct your life positively
A wide range of exercises designed to help you overcome anxiety and other mental health challenges
How to define a specific goal to work towards over the course of 6 weeks
...and Much More
If you want to know how to address dysfunctional emotions and make big changes in your life starting now, then this book is for you.