Psychology 101: 2 Manuscripts - Introducing Psychology, Psychology 101 - The science of understanding people and yourself (Paperback)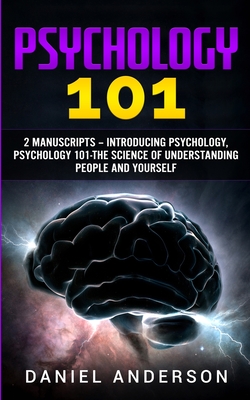 $37.95

Usually Ships in 1-5 Days
Description
---
Understanding psychology in business, academic, parenting, or relationship, is a key factor in achieving success?
Do you need a simplified psychology book? Even if you aren't majoring in psychology but you're interested in becoming the best in your working place, parenting, relationship, losing weight or even getting better grades, psychology offer tips of getting motivated seamlessly.
To enhance productivity, efficiency and performance it is important to get a solid introductory foundation of psychology
"Psychology 101" Authored by Daniel Anderson is designed to positively readjust the emotional state of any reader. As a parent, educator or psychology student, the book will help you understand human psychology effortlessly.
This is the very book that can help you to read people, understand human behavior, show right path guidance and deal with mental, and emotional issues.
Psychology 101 is 2 of psychology's greatest masterpieces; not only does it cover the major fields of psychological study but also its applications in our daily life:
Inside this book, you'll understand:
Cognitive Psychology, Behavioral Psychology, Psychoanalytical Psychology, Biopsychology, Personality Psychology, Developmental Psychology
How to become more productive, live healthier, and get better grades
How to get rid of procrastination
How to boost your confidence
How to motivate yourself
How to understand how your mind works
Thinking positivity
And more
A person's psyche is as great and sophisticated as the galaxy in which we exist in
.
Take the next step in your educational future with this book The quick, easy way to master all the basics of psychology, it's also for anyone who wants to journey into the fascinating world of the mind.