Dark Psychology and Manipulation: The Comprehensive Guide to Discovering the Secrets and Techniques of Manipulation, Body Language, and Mastering Mind (Hardcover)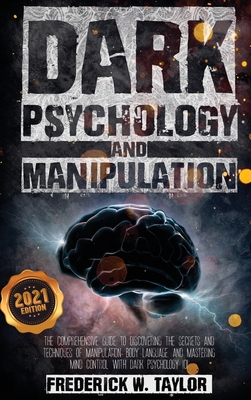 $36.49
Email or call for price
Description
---
★55% OFF for Bookstores NOW at $ 18 instead of $ 39,99 ★
To gain power is to first understand human psychology.
Your Customers Will Be Very Excited To Use This Amazing Book
When you understand how people think and why they do certain things, you have the power to influence, read body language, and manipulate people - giving you incredible power.
How do you learn the art of dark psychology to use in your own life?
You read Dark Psychology and Manipulation. This comprehensive guide will teach you everything you need to know about manipulation, reading body language, mind control, and much more.
We caution you to be careful with the information in this book.
These secrets and techniques are incredibly powerful and influential when put to use.
With this guide in your hands, you will
● Discover the foundations of dark psychology and how it impacts everyone - including you - and how you can protect yourself from it
● Learn secrets and techniques of manipulation to increase your influencing skills and combat manipulation techniques used by other people
● Get what you want and what you deserve with influential techniques in your personal and professional life
● Become more attractive to people when you use dark psychology secrets and tips in this guide
● Learn how to read body language so you know exactly what people are thinking without them having to say anything
● Improve your life and relationships with the understanding of psychology and the true workings of the mind
● And Much More
When you tap into people's psychology and understand how the mind works, you have an incredible advantage when it comes to influence, manipulation, and negotiating.
Are you ready to gain power in both your personal and professional life?
Buy it NOW and let your customers get addicted to this awesome book ✓