Sex Games for Couples: Spice Up Your Intimacy with Hot Quizzes, Naughty Dares and Erotic New Adventures (Paperback)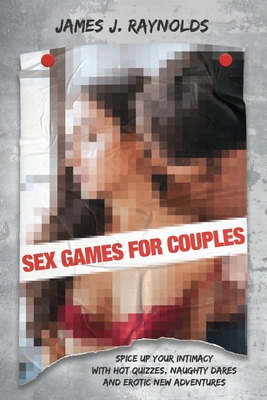 $21.99

Usually Ships in 1-5 Days
Description
---
Do you know how to make Fantastic sex even better?
The fact you've decided to turn up the heat in the bedroom is a great sign.
It means you have the dedication and fun spirit to be enjoying the greatest depths of pleasure and intimacy with your partner.
So, your sex life is probably great already...
But today, it's time to up the ante.
Because no matter how good your sex life is right now, it's about to get sooo much better.
"Earth-shattering", "mind-blowing" and "show-stopping" are about to become part of your partner's daily vocabulary.
Because you're about to discover the secret to experiencing sex on a whole new level.
"Sex Games for Couples" is a collection of steamy hot quizzes, sexy games, and intimate adventures for naughty couples looking to explore their partner in ways they've barely dreamed of - ALL IN ONE PLACE.
With the huge variety revealed inside, you'll soon be leaving your partner begging for more.
Inside "Sex Games for Couples", you'll uncover:
- How to master the mindset of love to drive your partner crazy
- Kama Sutra sex positions that will help anyone find new ways to experience their lover
- How to make your partner tremble with nothing but the power of words
- Foods that will ignite a fiery passion in the bedroom, inside men and women alike
- Tips from sex experts on how you can achieve bigger orgasms
- How to up your flirting game and give your long-term lover butterflies
- Improve intimacy with beginner tantric massage
- Games and quizzes that that go from light teasing to full blown steamy fun
- New ways to use common toys and optional new extras for the most adventurous couples
And much, much more...
Nobody should settle for great sex.
With Sex Games for Couples, you don't have to.
Pull back the cover and introduce your lover to a whole new sexual dimension. (they'll thank you for it )
Buy Your copy today and let your customers dream up