Sirt Food Diet: 100 Easy and Delicious Recipes to Boost your Metabolism, Lose Calories, Burn Fat and Improve your Life (Paperback)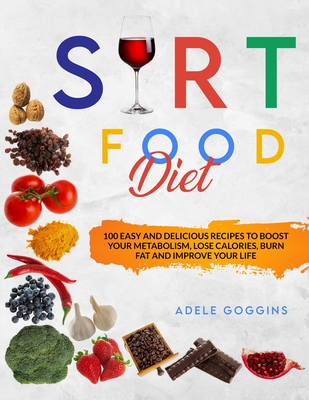 $19.99
Email or call for price
Description
---
Are you interested in the Sirtfood Diet? Then this is the right book for you This cookbook offers 100 Sirtfood Recipes that you will surely love
The Sirtfood Diet, also called the skinny-gene diet, is the result of the studies of the two nutritionists Aidan Goggings and Glenn Matten. Their food program, published in a volume that explains its principles and functioning, has attracted the attention of VIPs and sportsmen. Its effectiveness is based on the consumption of foods that stimulate sirtuins. As the creators of the diet of the moment explain, it is a family of genes present in each of us. They affect the ability to burn fat in and stimulate the mechanisms that regulate longevity.
This book covers:
Top 20 Sirt Ingredients
How Much Sirtfood Do You Need To Eat?
Breakfast Recipe
Smoothies and Drinks Recipe
Main Meals Recipe
Snacks Recipe
Desserts Recipe
And much more
According to the studies developed by the two doctors, these genes stimulate the metabolism, cause fat burning and promote a fairly rapid weight loss. In addition, sirtuins are able to repair cells and improve general health by transforming from slimming instruments to elixirs of longevity.
The Sirtfood Diet is based on the inclusion and not on the exclusion of food, which allows you to lose more than 3 kilos in a week without undoable sacrifices. And even though some of these are not so well known, most of them are foods used in traditional cooking.
Ready to get started? Click "Buy Now"