Devi Mahatmyam: The Glory of the Goddess (Compact Disc)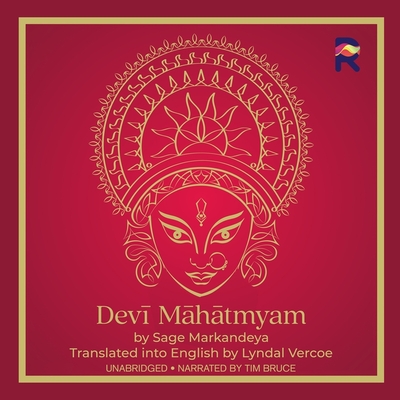 $19.95
Email or call for price
Description
---
Celebrating the ultimate triumph of good over evil, the Devi Mahatmyam by Sage Markandeya is an epic poem to the Mother of the Universe, a song of praise that echoes through the ages.
For millions worldwide, the Devi Mahatmyam is of central spiritual importance and of equal cultural significance within Indian Sanskrit literature to the Bhagavad Gita, Mahabharata, and the Ramayana. Also known as the Shri Durga Saptashati (700 verses to Goddess Durga), it forms a major part of the Markandeya Purana (dating from around 550 CE) and remains the prime focus of festivity and devotion to the Divine Mother during the nine nights of Navaratri.
Listening to this story nurtures a strong positive feeling of protection and wellbeing within the Heart chakra, stimulates the energy of the sternum bone that produces the antibodies that fight infection, and is of particular benefit to mankind today, as the world struggles to cope with the many physical and psychological challenges and the increasing pressures of modern life. This is a Devi Mahatmyam for our time.
Featuring:
Devi Mahatmyam (read in English)The Kavach of the Devi (read in English)Shri Siddha Kunjika Stotram (sung in Sanskrit)