Rise Up: Confronting a Country at the Crossroads (Compact Disc)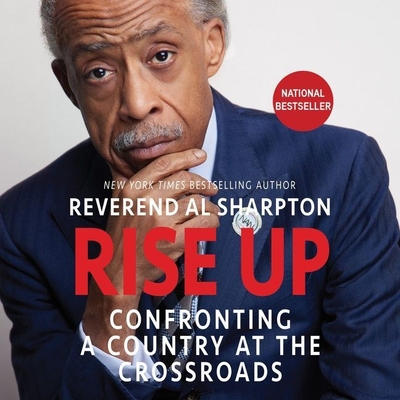 for information about purchasing this book, please contact orders@bookpassage.com
Description
---
A rousing call to action for today's turbulent political moment, drawing on lessons learned from Rev. Sharpton's unique perspective and experience as a politician, television and radio host, and civil rights leader.
When the young Alfred Charles Sharpton told his mother he wanted to be a preacher, little did he know that his journey would also lead him to prominence as a politician, founder of the National Action Network, civil rights activist, and television and radio talk show host. His enduring ability and willingness to take on the political power structure makes him the pre-eminent voice for the modern era, a time unprecedented in its challenges.
Our nation today stands at a crossroads, a historical turning point that both tests our moral character and endangers all that we have fought to gain. If we are to preserve our sense of morality and build a clear and just path forward, we must not only take a hard look at our collective failures and shortcomings but also reclaim our core values.
In this book, Rev. Sharpton revisits the highlights of the Obama administration, the 2016 election, and Trump's subsequent hold on the GOP and draws on his decades-long experience with other key players in politics and activism. He also amplifies the new voices and movements that have emerged in response to the Trump presidency.
A profound examination of the American soul and a clarion call to action, Rise Up offers timeless lessons for anyone who's stood at the crossroads of their personal or political life, weighing their choice of how to proceed.