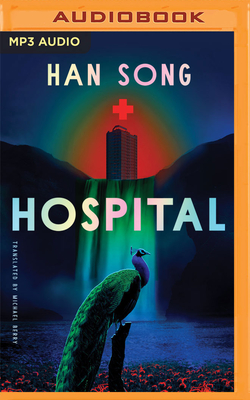 $29.99
Email or call for price
Other Books in Series
This is book number 1 in the Hospital series.
Description
---
From acclaimed Chinese author Han Song comes a twisted, experimental narrative of one man's mysterious illness and his journey through a dystopian hospital system.
When Yang Wei travels to C City for work, he expects nothing more than a standard business trip. A break from his day-to-day routine, a good paycheck, a nice hotel--nothing too extravagant, of course. No fuss, but all the amenities.
But this is where his problems begin. A complimentary bottle of mineral water from the hotel minibar results in sudden and debilitating stomach pain, followed by unconsciousness. When he wakes three days later, things don't improve; they get worse. With no explanation, the hotel forcibly sends him to a hospital for examination. There, he receives no diagnosis, no discharge date...just a diligent guide to the labyrinthine medical system he's now circulating through.
Armed with nothing but his own confusion, Yang Wei travels deeper into the inner workings of the hospital and the secrets it's hiding from the patients. As he seeks escape and answers, one man's illness takes him on a quest through a corrupt system and his own troubled mind.