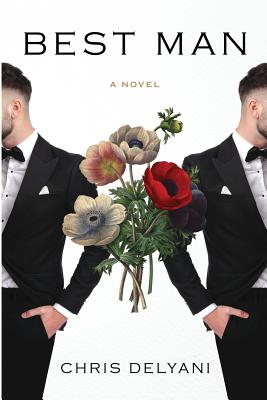 $12.99

Usually Ships in 1-5 Days
Description
---
Frank Mercer is a forty-year-old high school math teacher, newly divorced from his husband and struggling to make his mortgage payments. He thinks his problems will be solved by a romance with his old friend Jonathan Butler, a man Frank has secretly admired for over twenty years. But Jonathan is engaged to Marcus Pierce, his unfaithful longtime boyfriend. When Jonathan asks Frank to serve as best man at his wedding, Frank must choose between supporting his friend and speaking from his heart.

Julio Robles is Frank's roommate and a popular yoga teacher. Julio's star student is none other than Marcus, Jonathan's fianc and Frank's nemesis. And Marcus has made it clear he'd like more from Julio than yoga lessons. When Frank asks Julio to pretend to be his boyfriend on a dinner date with Jonathan and Marcus, Julio can't resist accepting the invitation. And finds himself in over his head.

Frank and Julio invent a fake relationship in the face of Marcus and Jonathan's all-too-real relationship. But which relationship is real, which relationship is fake? Their story leads them to ask themselves fundamental questions about love, friendship, and what it means to be true to one's partner.