Double Agent: My Secret Life Undercover in the IRA (Paperback)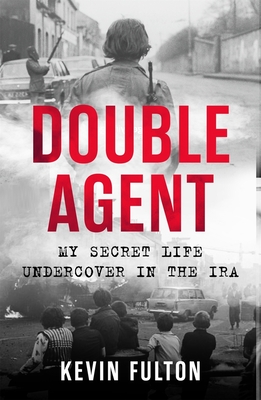 $15.95
Email or call for price
Description
---
'"I am a British soldier," I told my reflection. "I am a British soldier and I'm saving lives. I'm saving lives. I'm a British soldier and I'm saving lives..."'

Kevin Fulton was one of the British Army's most successful intelligence agents. Having been recruited to infiltrate the Provisional IRA at the height of The Troubles, he rose its ranks to an unprecedented level. Living and working undercover, he had no option other than to take part in heinous criminal activities, including the production of bombs which he knew would later kill. So highly was he valued by IRA leaders that he was promoted to serve in its infamous internal police - ironically, his job was now to root out and kill informers.

Until one day in 1994, when it all went wrong. . . Fleeing Northern Ireland, Kevin was abandoned by the security services he had served so courageously and left to live as a fugitive. The life of a double agent requires constant vigilance, for danger is always just a heartbeat away. For a double agent within the highest ranks of the IRA, that danger was doubled. In this remarkable account, Kevin Fulton tells a truth that is as uncomfortable as it is gripping.
About the Author
---
Born into a Catholic family in Newry, County Down in 1960, Kevin Fulton became a British soldier at the age of 18 and was soon recruited to be an agent. He infiltrated the IRA and remained there for 15 years, supplying inside information to the security forces before having to flee Northern Ireland after his safety was compromised in 1994. Kevin Fulton is a pseudonym as the author still cannot be identified for security reasons.