The Lost Princess: Women Writers and the History of Classic Fairy Tales (Hardcover)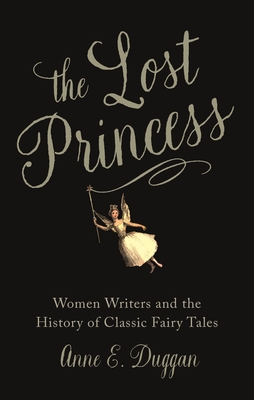 $25.00

Coming Soon - Available for Pre-Order Now
Description
---
Once upon a time: the forgotten female fabulists whose heroines flipped the fairy tale script.
 
People often associate fairy tales with Disney films and with the male authors from whom Disney often drew inspiration—notably Charles Perrault, the Brothers Grimm, and Hans Christian Andersen. In these portrayals, the princess is a passive, compliant figure. By contrast, The Lost Princess shows that classic fairy tales such as "Cinderella," "Rapunzel," and "Beauty and the Beast" have a much richer, more complex history than Disney's saccharine depictions. Anne E. Duggan recovers the voices of women writers such as Marie-Catherine d'Aulnoy, Marie-Jeanne L'Héritier, and Charlotte-Rose de La Force, who penned popular tales about ogre-killing, pregnant, cross-dressing, dynamic heroines who saved the day. This new history will appeal to anyone who wants to know more about the lost, plucky heroines of historic fairy tales.
About the Author
---
Anne E. Duggan is professor of French and fairy-tale studies at Wayne State University, Michigan. She is the author, editor, or translator of many books, including A Cultural History of Fairy Tales.
Praise For…
---
"Excavating history can lead to stunning discoveries, and Duggan brilliantly demonstrates how several talented and determined French women wrote tales that belong to our classical legacy without our realizing it. History, as Duggan indicates, speaks truth to power through these tales, but we must first learn how to untangle history to grasp what truth may mean. Duggan shows that these rebellious French women had, long before other European and North American writers, created dazzling stories that challenged male patriarchy."
— Jack Zipes, professor emeritus of German and comparative literature, University of Minnesota

"Drawing on decades of research, Duggan is a wise, brave, witty guide to fairy-tale history. The Lost Princess demonstrates that smart, resourceful heroines abound in the French tales of past centuries. The brilliant women who wrote those tales challenged patriarchal norms in ways that continue to resonate today."
— Jennifer Schacker, School of English and Theatre Studies, University of Guelph, and author of "National Dreams: The Remaking of Fairy Tales in Nineteenth-Century England"