Top Secret Prank Hacks (Other printed item)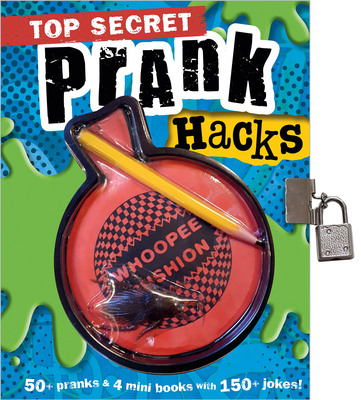 $9.99

Usually Ships in 1-5 Days
Description
---
A fun, new top-secret journal for keen pranksters!
Prank Hacks is a fun new edition to the top-secret range. It includes a huge range of prank ideas, all presented in a quick, easy-to-read format.
It includes pranks that don't need props, pranks with props you can make yourself, and pranks with the props that are included. There are also four mini joke books to tear out and take with you on the go. At the back, there's a prank log section for recording all your pranks and rating their success.