Fortnite Battle Royale Ultimate Winner's Guide: Essential Tips to Be the Last One Standing! (Paperback)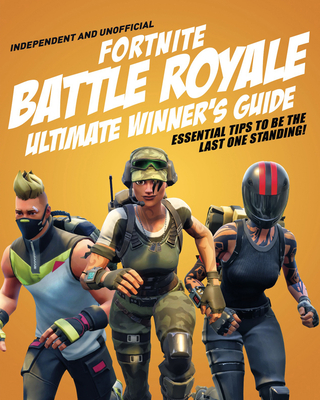 $9.95
Email or call for price
Description
---
The essential guide to the biggest game of 2018, combining crucial combat tips, survival advice, building instructions, and Battle Royale secrets. Don't save the world without it

Fortnite is the free-to-play online game that combines the endless landscapes and construction of Minecraft with the fast-paced action of an online shooter. It gets players crafting to survive in a world where deadly zombies attack nightly. This one-stop guide gives players all the tips, tricks, and techniques they need to become masters of this phenomenon--in both game modes. It includes play basics, a Save the World mode survival guide, and killer tips for Battle Royale. There's a combat essentials chapter all about weapons, tactics and sneaky tricks; dedicated chapters on how to create the deadliest traps and structures; profiles of the best tools and weapons, and where to find them; and hints and advice from top players. Special tips encourage cooperative play with info on communication, resource sharing, and online etiquette.
About the Author
---
Kevin Pettman is a sports writer and editor of children's magazines and annuals, including Match of the Day and Match. He is also a regular contributor to Top Gear's annuals and children's titles.