The Ultimate Wood-Fired Oven Cookbook (Hardcover)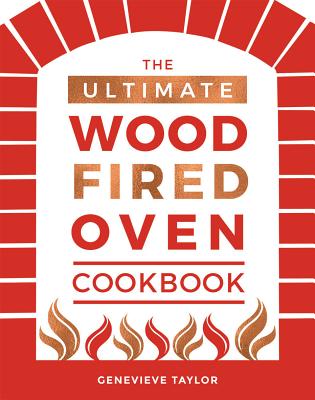 Description
---
The Ultimate Wood-Fired Oven Cookbook tells you everything you need to know about your oven, from initial setting up to choice of woods, plus tips and tricks for perfecting cooking times, and of course, over 70 amazing recipes. 
Most people start with authentic pizza and flatbreads cooked at high temperature, and Genevieve Taylor talks you step-by-step through the foolproof way to achieve the world's best-tasting wood-fired pizza. But these ovens are infinitely more versatile, and she goes on to show how you can roast and grill, then bake as the oven starts to cool, and ultimately use the dying embers to slow-roast or simply leave to cook overnight.

With The Ultimate Wood-Fired Oven Cookbook, you'll master both the equipment and your cooking, getting the best out of your oven and your fuel, and enjoying the most delectable, memorable food you've ever eaten..
About the Author
---
Genevieve Taylor is a food stylist and author of five books including How to Eat Outside. She writes regularly for Olive and Sainsbury's magazines, is the co-chair of the Guild of Food Writers and has co-presented Radio 4's The Food Programme. She is based in Bristol, UK.