The Queeriodic Table: A CELEBRATION OF LGBTQ+ CULTURE (Hardcover)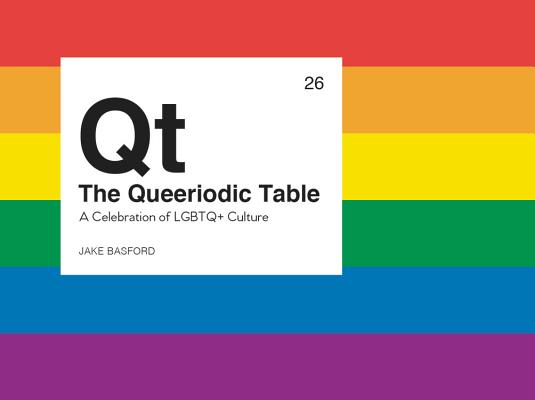 $13.99

Usually Ships in 1-5 Days
Description
---
As featured in The New York Times
A cleverly designed gift book playing on the 'periodic table' to celebrate all aspects of LGBTQ+ culture, in small, easy-to-digest sections.
Celebrate the richness of modern queer culture and its vast history with this fascinating introduction to all the essential elements that helped sculpt the LGBTQ+ community up to the present day, including:

· the fascinating stories of queer pioneers like Marsha P. Johnson, celebrities, game-changers and unsung heroes alike

· the essential LGBTQ+ timeline of queer world history

· the biggest queer culture festivals and events in the world

· classic works of queer art, literature, music, TV and film.

This fabulous collection shines a light on the rich variety of elements to cheer about that form The Queeriodic Table.
About the Author
---
Jake Basford is a writer from Essex who now lives in Cardiff. He has written for a variety of publications, including most recently Means Happy, Epilepsy Today and So So Gay, as well as an anthology of poetry on mental health and body dysmorphia.
Praise For…
---
Those still grappling with terminology (including the L.G.B.T.Q. community's reclaiming of the former slur "queer" itself) would benefit from flipping through the diminutive "The Queeriodic Table"—Jeremy Allen, The New York Times