The Sand Elephant (Hardcover)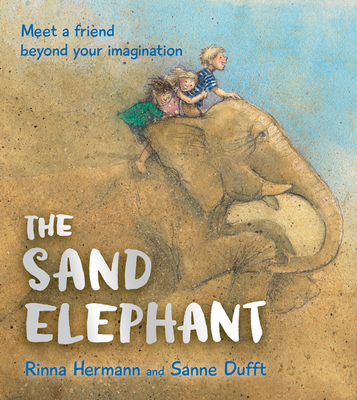 $17.95

Usually Ships in 1-5 Days
Description
---
Paul has no one to play with. The sandbox is empty. Or is it?
As he digs and pats the sand, a shape appears: an elephant. Curling up under the elephant's warm, sandy trunk, Paul drifts off to sleep. But then something amazing happens. The sand elephant stands up, and lifts Paul onto its back
The sand elephant takes Paul to a wonderful land where incredible sand animals and their children are laughing and playing together. But what will happen when the wind starts to blow and the rain starts to fall?
In this delightful celebration of the power of childhood imagination, Rinna Herman's story combines with pictures full of vibrancy and charm by acclaimed illustrator Sanne Dufft. This gentle story reassures children that friends from our imagination stay with us forever, so we need never feel alone.
About the Author
---
Rinna Hermann's life has taken her from Berlin to Belfast, London to Sydney and back to Berlin -- where she now lives with her husband and children and works as a writer and teacher. Sanne Dufft is a children's book illustrator and former art therapist. She lives in Germany with her family, and is the illustrator of Magnus and the Night Lion, The Shepherd Boy and the Christmas Gifts and Bear Child (all Floris Books).