Be Your Own Heroine: Life lessons from literature (Hardcover)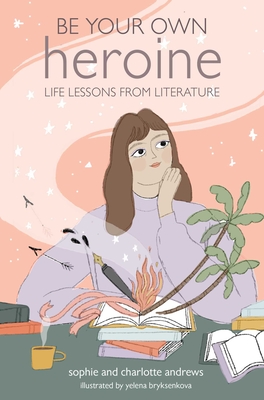 $9.95

Usually Ships in 1-5 Days
Description
---
Learn about life from heroines of every era.

Having brought you the wisdom of Austen in Be More Jane, eager reader Sophie Andrews joins forces with her sister Charlotte and turns her attention to what can be learned from the heroines of other stories from past and present. Whatever your taste in authors, there will be strong female characters you can relate to, from Jo March, the tiger-sister in Little Women, to Eleanor Oliphant, the socially bemused heroine of Gail Honeyman's prize-winning first novel. There are spirited young women such as Elizabeth Bennet in Pride and Prejudice, and Hermione Granger in the Harry Potter series; and then there are the survivors—July in The Long Song and Katniss Everdene in The Hunger Games. Sophie and Charlotte show how these six inspirational young women can inspire you and guide you through life's challenges. Whether you are faced with hard times at home, in love, or at work, these characters have something to teach you.
About the Author
---
Sophie and Charlotte Andrews are sisters who both love to lose themselves in books. Charlotte's passion for reading and writing began in her earliest years. She studied Latin American literature as part of her degree at Warwick University, but especially enjoys historical fiction. Younger sister Sophie appreciates many different genres – however her true love is for all things Jane Austen, an enthusiasm that was initially sparked by studying Pride and Prejudice at school. She started her blog, Laughing with Lizzie, in 2012, aged 16, and soon began to participate in Austen events and festivals around the country. As a founder member of the Jane Austen Pineapple Appreciation Society, she organises house parties, balls and picnics and starred in the 2017 BBC documentary "My Friend Jane". Her first book, Be More Jane, was published in 2019 by CICO Books. Sophie lives in Berkshire, UK.