Timekeepers: How the World Became Obsessed with Time (Hardcover)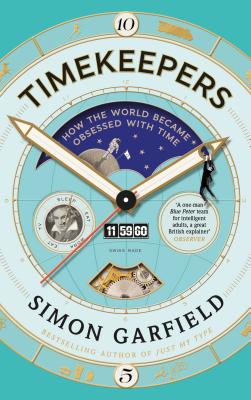 $25.00
Email or call for price
Description
---
SUNDAY TIMES CULTURE BOOK OF THE YEAR 2016
OBSERVER SCIENCE BOOK OF THE YEAR 2016

Not so long ago we timed our lives by the movement of the sun. These days our time arrives atomically and insistently, and our lives are propelled by the notion that we will never have enough of the one thing we crave the most. How have we come to be dominated by something so arbitrary?
The compelling stories in this book explore our obsessions with time. An Englishman arrives back from Calcutta but refuses to adjust his watch. Beethoven has his symphonic wishes ignored. A moment of war is frozen forever. The timetable arrives by steam train. A woman designs a ten-hour clock and reinvents the calendar. Roger Bannister becomes stuck in the same four minutes forever. A British watchmaker competes with mighty Switzerland. And a prince attempts to stop time in its tracks.
Timekeepers is a vivid exploration of the ways we have perceived, contained and saved time over the last 250 years, narrated in the highly inventive and entertaining style that bestselling author Simon Garfield is fast making his own. As managing time becomes the greatest challenge we face in our lives, this multi-layered history helps us tackle it in a sparkling new light.
About the Author
---
Simon Garfield is the author of seventeen acclaimed books of non-fiction including A Notable Woman (as editor), To the Letter, On the Map, Just My Type and Mauve. His study of AIDS in Britain, The End of Innocence, won the Somerset Maugham prize. www.simongarfield.com