The Blues Guitar Looper Pedal Book: How to Use Your Looper Pedal and Play the Blues (Paperback)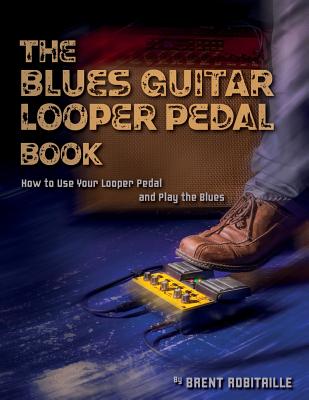 $16.99

Usually Ships in 1-5 Days
Description
---
The looper pedal is ideally suited for the blues genre Most styles of blues have repeating chord progressions like the twelve-bar blues making it perfect for looping. Guitarist Brent Robitaille has created two, four, eight, twelve, and sixteen bar multi-layered loops divided into four to five separate layers or parts. Each loop contains riffs or a melody, a bass line, chords, and a rhythm pattern.
Get your loops sounding better with the "ten tips for making great loops" and also improve your solos with the "ten tips for making great solos." Also included: full blues scales and standard blues chord progressions in all keys, blues strumming patterns, chord spelling charts, fingerboard charts, and a section on how to play slide guitar with exercises.
This book serves two functions: how to use your looper pedal musically and efficiently to create blues loops for soloing and performing, and how to overall improve your blues guitar playing.
The first book of its kind and a welcome addition for any guitarist looking to expand their blues playing using a looper pedal.