Sahara Desert: Exploring the World's Greatest Desert on Foot (The History and Legacy of the World's Greatest Desert) (Paperback)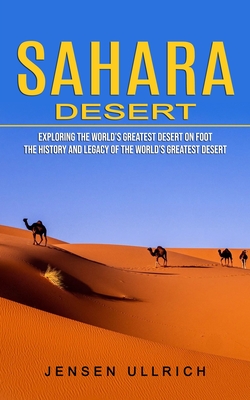 $19.95

Usually Ships in 1-5 Days
Description
---
Extreme heat, fierce winds, little vegetation and water are probably the things comes to your mind while thing about the sahara desert. It is the largest hot desert and one of the harshest environment in the world. Surprisingly, this hot desert land is home to 70 species. Here 10 of the most extraordinary in their extreme habitat conditions, and their ferocious desire to survive.
They say that one is subjected to a sobering sample of what can only be described as an existential crisis when traversing the golden and seemingly infinite terrain of the sahara desert. If one climbed any of the countless sand dunes and twirled around in a place, particularly under the starlit sky, they would scarcely be able to tell east from west without a compass, for there would be nothing but dizzying carpets of indistinguishable sand hills unfurling into the distant horizon.
This is a reproduction of a classic text optimised for kindle devices. We have endeavoured to create this version as close to the original artefact as possible. Although occasionally there may be certain imperfections with these old texts, we believe they deserve to be made available for future generations to enjoy.
This book provides a rare and beautiful descriptions of a region with extraordinary varieties of landscapes, peoples and styles. As the author explores the hidden corners of morocco, tunisia, egypt, algeria...etc, as well as the better known sites of the sahara desert, the reader gradually acquires real cultural insights into the texture of this unusual land which for centuries has functioned as a bridge between the african nations.