Sleep: Improve Sleeping Positions to Relieve Pain (The Ultimate Sleep Therapy Learn to Get Rid of Insomnia) (Paperback)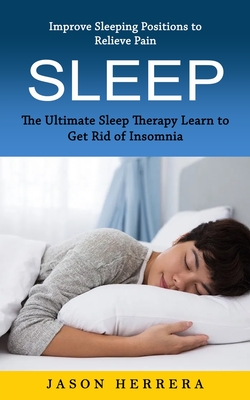 Description
---
This book contains proven steps and strategies on how to manage and treat your sleep apnea. This book will allow you to understand what sleep apnea is, what its effects are, the changes that you can make in your lifestyle to avoid it, and the treatment you can undergo so that you will be able to finally have a good night's sleep. This book also includes the outcomes that you can expect after the treatment.
Inside, you'll discover:
Fun pictures and simple explanations to improve your sleeping habits.
Well-illustrated examples of how and how not to sleep.
Step-by-step instructions for safely getting into and out of bed using good body mechanics.
Practical suggestions and tips for those experiencing reflux, carpal tunnel, and respiratory conditions.
Detailed instructions to make your own body pillow.
And much more...
Developing good sleeping habits is important but not just to brag about waking up early. It will also improve your productivity at work, make you more positive and healthier, reduce stress, and generally have a good effect on all areas of your life.
In fact, improving your sleeping habits is an important and necessary step in your overall self improvement journey. Conquering sleep will bring you one step closer to self mastery and success. So go ahead and say goodbye to your insomnia and read on.