Sleep Apnea: Adjust Your Lifestyle to Deal With Insomnia (How to Sleep Smarter & Increase Energy & Get Help to Cure Stress) (Paperback)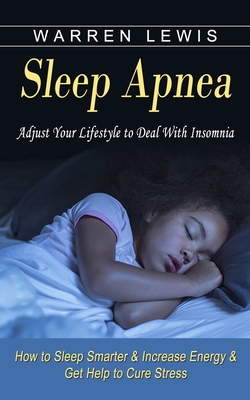 $19.95

Usually Ships in 1-5 Days
Description
---
The quality of our sleep also responds to vitamin d signals. By acting on special receptors in the brain, vitamin d ensures that we get enough deep, restorative sleep, instead of light, fragmented sleep. Through deep sleep, we repair our bodies and produce the hormones that we need during the day in order to be healthy. Without enough deep sleep, we don't get rested, regardless of how long we stay in bed.
Here is a preview of what you'll learn...
- The science of falling asleep
- Create a sleep-worthy bedroom
- Follow a sleep-friendly diet
- Exercise and meditate
- Indulge in quality evening "me" time
- And much more...
Even though you may not have realized this, but there is a connection between the amount of sleep you get and how well you are able to function throughout the next day. Often, if you don't get a good night's sleep, you wake up feeling tired and grumpy, and that sets the tone for the rest of the day. You find yourself unable to focus and are unproductive throughout the day.