Alcoholism Recovery: The Ultimate Guide on How to Kick Alcoholism Out of Your Life (The Alcohol Addiction Cleanse and Detox Guide for Begin (Paperback)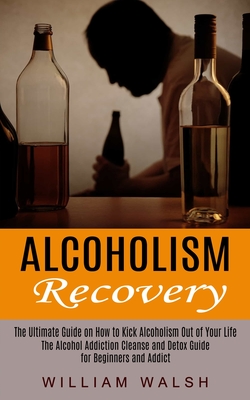 $19.95

Usually Ships in 1-5 Days
Description
---
This book contains proven steps and strategies on how to stop drinking and live a life free from it. Alcohol addiction has often been viewed as a 'social disease' that affects people who are weak-willed and have no self-control. The truth is that alcoholism is a medical disease just like any other, and the alcoholic requires support and medication.
Here is a preview of what you'll learn...
- How to rewire your brain to stop reaching for that bottle
- Identify your habit and change your automatic reaction and start acting differently to your old circumstances
- Understanding your own unique circumstance and changing your life accordingly
- Empowering yourself and learning to take control of your alcoholism
This book can help anyone who has lost control over their life and their well-being at the hands of alcoholism. While many people are casual drinkers, sometimes life events or other factors may cause us to cross the threshold of casual drinking and become alcoholics. Alcohol abuse and alcohol addiction can rapidly destroy relationships, finances, career, and health, and yet be incredibly difficult to overcome because of how entrenched alcohol becomes in day to day life.