Up the Garden Path & the Adventures of the Black Girl in Her Search for God (Paperback)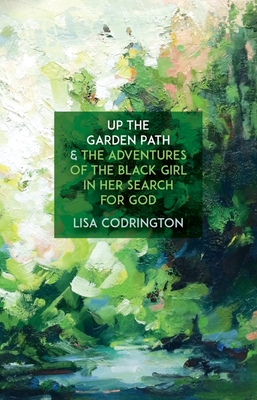 $19.95

Usually Ships in 1-5 Days
Description
---
In
Up the Garden Path
, a young Barbadian seamstress is coerced into posing as her half-brother to go to the Niagara region in Ontario and work on a vineyard. There, she meets an aspiring actress obsessed with Joan of Arc, the ghost of a Black Loyalist soldier who wants to die, and a boss who can't keep the starlings away from his failing vineyard. Finding it impossible to ignore their demands, but not wanting to be found out and sent home, Rosa has to stop and figure out what she really wants instead of what everyone around her needs.
Based on Bernard Shaw's short story, The Adventures of the Black Girl in Her Search for God follows a young African girl who is abandoned by a white missionary for asking too many questions about God. Taking matters into her own hands, the Black Girl sets off on her own to find out who or what God really is. Along the way she meets a number of characters who have very different views on God, but the Black Girl's unrelenting questions create conflict, and in the end she's forced to make her own decisions on God and her search.
About the Author
---
Lisa Codrington is a Toronto-based actor and writer. Her writing has been produced in Toronto, Niagara-on-the-Lake, Winnipeg, and Barbados, and has been published by Playwrights Canada Press, McGraw-Hill Ryerson, and in Canadian Theatre Review. Select writing credits include The Aftermath, The Colony, and Cast Iron, which was shortlisted for the Governor General's Literary Award for Drama. Lisa is a recipient of the Carol Bolt Award for Playwrights and the K.M. Hunter Theatre Award. She has been playwright-in-residence at a number of theatres, including Canadian Stage, Nightwood Theatre, the Blyth Festival, and the Shaw Festival.