Allergic Alpaca (Hardcover)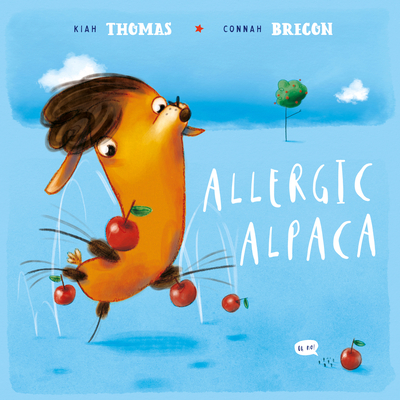 $15.99
Email or call for price
Description
---
The start of the alphabet is a wonderful place to live... unless you're allergic to apples.

After an accidental tumble through the alphabet, Alpaca must find her way back home to her friends, Ape, Alligator, Albatross, Anteater and Aardvark. But the longer Alpaca is away from home, the better she feels — her spots disappear, her nose stops running and she has a clear head for the first time ever. Perhaps the start of the alphabet, with all its apples, isn't the best place for an alpaca after all.

Shining new talent Kiah Thomas teams up with the inimitable Connah Brecon to bring the alphabet to life in this laugh-out-loud story with a wonderful surprise ending.


About the Author
---
Kiah Thomas started telling stories when she was a kid; reimagining the endings in books she read. She rediscovered her love of kids books when she had children of her own, and started writing beginnings as well as endings. Kiah is passionate about books that kids and adults can enjoy together. She lives on the coast of NSW with her husband, two children and at least seven stuffed toy penguins. Connah Brecon, originally from the UK, is an author-illustrator based in Victoria, Australia, where he lives with his wife and daughter and cat and plants. Connah has written and illustrated six picture books, and illustrated many more stories written by Australian authors. While it is true that dogs like books, Connah illustrates books mostly for people, some of whom happen to be temporarily short. If he wasn't illustrating children's books, Connah would like to trade places with David Attenborough, although he would prefer a younger David if at all possible.