Lonely Planet Tales from Nowhere (Paperback)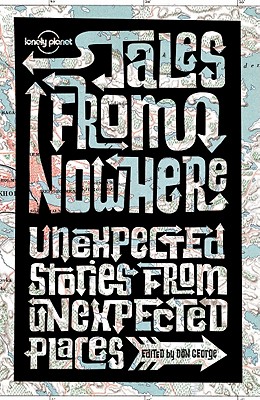 Description
---
Lonely Planet: The world's leading travel guide publisher*
Unexpected stories from unexpected places.
Many places can feel like nowhere: a desert, an isolated village, even the middle of a bustling, impersonal city. And then something happens: an adventure, a revelation, an experience that changes the whole landscape. The discovery that every place is the centre of the world to somebody and has its own riches and wonders. The authors of these 30 real-life tales find passion, surprise and illumination in the middle of Borneo or Beijing, in a Mayan mountain village, along a timeworn trail in Tuscany, on an isolated South Pacific island, or under a desert moon in Mali.
These richly varied stories all celebrate and illuminate one simple truth: if we embark on each adventure with an open heart and an open mind, travel will take us places we never planned to go, and enrich and enlighten us in ways we never otherwise would have known.
Featuring stories by: Anthony Sattin, Danny Wallace, Jason Elliot, Pam Houston, Ralph Potts, Pico Iyer, Tim Cahill, Simon Winchester
About Lonely Planet: Started in 1973, Lonely Planet has become the world's leading travel guide publisher with guidebooks to every destination on the planet, as well as an award-winning website, a suite of mobile and digital travel products, and a dedicated traveller community. Lonely Planet's mission is to enable curious travellers to experience the world and to truly get to the heart of the places where they travel.
TripAdvisor Travellers' Choice Awards 2012 and 2013 winner in Favorite Travel Guide category
'Lonely Planet guides are, quite simply, like no other.' - New York Times
'Lonely Planet. It's on everyone's bookshelves; it's in every traveller's hands. It's on mobile phones. It's on the Internet. It's everywhere, and it's telling entire generations of people how to travel the world.' - Fairfax Media (Australia)
*#1 in the world market share - source: Nielsen Bookscan. Australia, UK and USA. March 2012-January 2013