Curses and Faith (Paperback)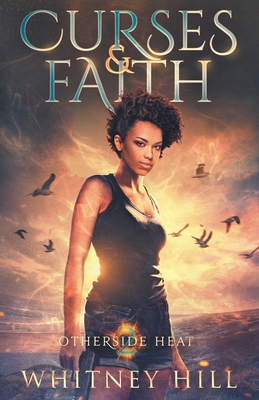 $15.99

Usually Ships in 1-5 Days
Description
---
Book 2 of Otherside Heat, the paranormal romance spin-off to the Shadows of Otherside series
When there's blood in the water, vampires aren't the only ones looking for a bite.
Lya is enjoying the new terms of her exile with her vampire lover until the debt she accepted to free herself comes due. When she's ordered back to North Carolina to complete a solo job, she's pitted against deadly sirens and the elven Darkwatch.
She doesn't expect to have to deal with Cade too.
Cade thinks the dangers of his sins are finally behind him, but old curses have a long life. When a blood witch from his past comes slinking into the present, Cade is desperate to keep Lya safe-even if it means undermining her.
Nothing stays hidden forever and when the choice is between treason and treasure, nobody makes it out unscathed. Lya and Cade will have to choose between the siren songs of their pasts or their faith in the future...and each other.
Told from two perspectives, this red-hot, action-packed vampire romance has no cheating, no cliffhangers, and a happy ending.
Content warnings: consensual on-page sex, physical violence, gore, non-fatal car accidents, blood-drinking, on-page death, swearing, slurs (not toward any real racial or ethnic group/identity), alcohol use, knife violence, threat of sexual violence, and a scene where a character is unable to breathe.