Life Tumbled: How Christian Young Women Can Feel Confident, Find Love, Make a Living, Grow Spiritually, and Survive Life's Grit (Hardcover)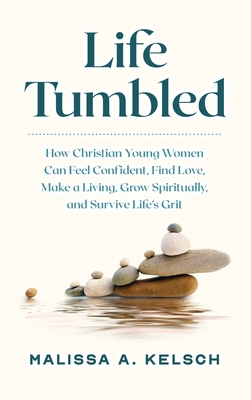 $19.99

Usually Ships in 1-5 Days
Description
---
Ready or not, here comes the greatest adventure of your life.
Growing up is hard. During the few short years of adolescence, young women are expected to move out, get an education, and support themselves until the right guy comes along-all while building skills like managing money, setting goals, and cooking cheap nutritious meals. It's a lot of pressure, even for girls who have supportive parents and helpful siblings.
Life Tumbled shortens that learning curve. Author Malissa Kelsch shares essential yet overlooked lessons she has picked up tumbling along life's many unexpected paths. Life Tumbled teaches Christian young women about:
managing your money wisely
dating with an eternal perspective
achieving your potential through goal-setting
building your character to find joy within
developing your spiritual awareness to find peace
being industrious by gaining experience, competence, and skill
shaping ourselves after disappointment
With Life Tumbled, Malissa teaches you how to make the most of your one shot. The decisions you make, skills you pick up, and wisdom you gather at this special age set the course for the rest of your life. Make it the best it can be. Let's tumble together
Join Malissa on an inspiring spiritual journey that puts Christ first as you become the woman Heavenly Father meant you to be.