Huntley Meadows A Natural Treasure (Paperback)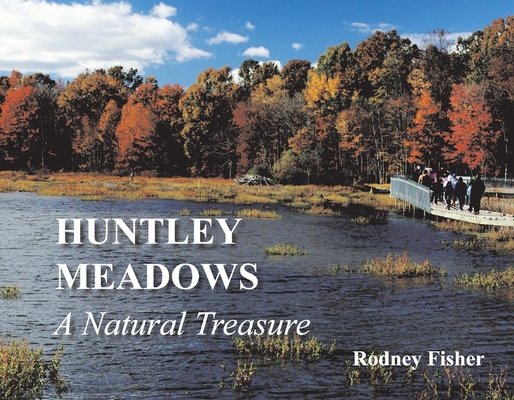 $38.00

Usually Ships in 1-5 Days
Description
---
Huntley Meadows, A Natural Treasure, is a pictorial book about forested wetlands located near the author in Northern Virginia. The book includes Mr. Fisher's photographs of wetlands, forests, and resident animals in this unique Fairfax County park that is recognized as one of the best areas for wildlife viewing in the Washington, DC area. The book also includes a brief history of the land, its owners, evolution, and establishment as a major county park. Much of what makes Huntley Meadows unique, besides its natural beauty, is how it thrives in one of the most crowded metropolitan areas in the nation. Huntley Meadows is a healthy, yet fragile, ecosystem, jealously protected by the local community that regularly visits, enjoys, and supports it financially.

One chapter recognizes Norma Hoffman, a long-time Huntley Meadows volunteer and advocate, who played a central role in saving the park from a planned 4-lane highway, threatening to cut through the park. Other chapters note the critical role that wetlands and forest play in improving the local environment and also the world. Huntley Meadows' prospects for a healthy existence far into the future seem bright, but will depend on future generations and their commitment to this priceless parcel of land. Because wetlands continue to disappear worldwide, the preservation of Huntley Meadows is critical. Mr. Fisher's book showcases the value of this rare ecosystem.
About the Author
---
Rodney Fisher's book about Huntley Meadows was inspired by regular visits to this gem of wetlands and forests hidden in the Washington DC suburbs. His love of nature and photography blended seamlessly together when he discovered Huntley Meadows. A pictorial book was a natural result.
His photographs and some notable history of Huntley Meadows are featured in his book about this beautiful and unique county park in his local community. In the latest Huntley Meadows photography contest, one of Mr. Fisher's fall landscape photographs was recognized as most evocative representing Huntley Meadows.
Mr. Fisher earned degrees from Georgetown University and the University of Mary Washington.
He enjoyed a career in public policy in Washington, D.C., both in congress and later with organizations that shaped public policy.