Rising Dragonfly (Second Edition) (Paperback)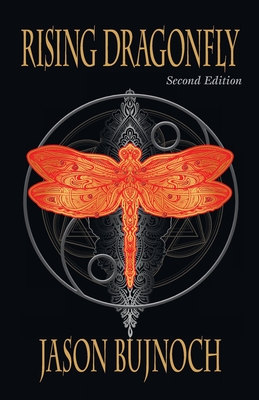 $14.95

Usually Ships in 1-5 Days
Description
---
Jason Bujnoch's debut Urban Fiction, Rising Dragonfly, leaps off the page like a Bruce Lee film on steroids. The hero, the wildly eccentric "Ting," is accidentally thrown into a tilt-a-whirl of action when a gang of terrorist shrimpers start removing homeless folks from their long-established riverside encampment.
Set in Houston's gritty, gothic underground world of cross-dressing dance clubs and pungent bayous, Jason Bujnoch's novel features an unforgettable group of outcasts surviving among the flotsam and jetsam, in the shadows beneath the elevated freeways.
Ting teams up with a whip-smart local reporter, a three-hundred-pound female impersonator, and a pastor with a "past" to take out the shrimpers and find out who is ordering the elimination of Houston's most vulnerable. When Ting literally encounters Terror, he must harness his Ch'i and summon every skill in his Kung Fu war chest.