The King of the Coral Sea: The untold story of an Australian legend (Paperback)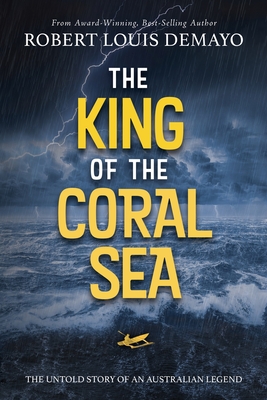 $19.99

Usually Ships in 1-5 Days
Description
---
Discover an Astonishing True Story Of Daring and Courage: A Real-Life Tarzan's Solo Travel Journey Across The Coral Sea
Michael Fomenko is no stranger to adversity. Shut out of the Commonwealth Games for financial and political reasons at the ripe age of twenty, Michael begins to question everything. Setting a new course for himself, he dreams of a feat that will require unimaginable determination.
A powerful testament to the magnitude of human courage and resilience, The King of the Coral Sea is a gripping narrative adventure that artfully recounts Michael Fomenko's legendary voyage - paddling a dugout canoe over one thousand nautical kilometres from Cairns Australia to Dutch New Guinea. Faced with gruelling physical effort, saltwater crocodiles lurking beneath the waves, and the ever-present danger of storms and jagged coral reefs, Michael never expected to encounter an additional foe: the Australian Government.
Hounded by the press and victimized by a government that saw a white man living in the bush to be a threat to the social order, Michael became determined to triumph against the odds and complete his incredible feat. Told with flowing prose, vivid imagery, and larger-than-life characters, best-selling author, Robert Louis DeMayo, invites readers to join Michael on his eighteen month-long solo journey, witnessing the strength and determination that carried him through his darkest moments.
As a young man, Michael captured the attention of a country with his solo journey. As an old man, he was known simply as Tarzan to those around him in Queensland. Shedding light on Michael's fascinating and often dangerous upbringing, from escaping communist Russia as a child to crossing the forests of Manchuria on foot, The King of the Coral Sea explores the life and legacy of a real-life Tarzan, giving readers a never-before-seen glimpse into his personal Odyssey.
Historical Fiction. 1930-2009