Cracks Of Light (Paperback)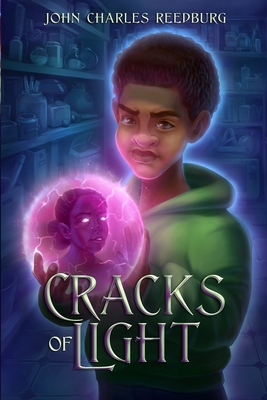 $9.99

Usually Ships in 1-5 Days
Description
---
Growing up in a broken home will always be a rough ride for any child caught in the crossfire. Naturally, when The Light speaks to nine-year-old Demetrius, he is too afraid to tell his bipolar mother what he has seen...
However, after young Demetrius develops a secret friendship with The Light, he is taken to "The Other Side," a metaphysical realm where he meets his ancestors and learns about coping with childhood trauma, domestic abuse, and mental illness.
Acclaimed screenwriter John Charles Reedburg presents his latest novel, Cracks of Light, an urban fantasy horror that fuses drama, poetry, and testimony with the spirit world . This book is the first in a series of novels that center around human relationships with the supernatural and appeals to older fans of young adult fiction and genre readers alike.