Dancing on the Wine-Dark Sea: Memoir of a trailblazing woman's travels, adventures, and romance (Paperback)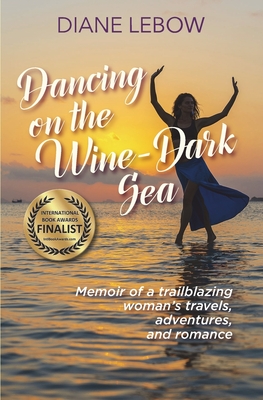 $15.95

Usually Ships in 1-5 Days
Description
---
Diane LeBow's stories, like her life, take you to places and experiences you've probably never imagined. They are passionate, poignant, funny, sometimes tragic, and always unexpected. Share a meal with Corsican rebels in the ragged mountains of this ancient island, meet a black stallion in a blizzard on the Mongolian steppes, assist Afghan women exiled in Tajikistan in writing a Declaration of their Rights for the new Constitution, and savor a love affair with an elegant French Baron.
LeBow gives us peeks behind the curtains into women's and men's lives around the world in our search for answers to universal human questions such as how to experience the best our world offers, ways to balance our desire for love with yearning for freedom and adventure, and longing for a sense of home within ourselves and in our worlds.
Diane LeBow is an award winning writer and photojournalist, professor emerita, and president emerita of the Bay Area Travel Writers. Her work has appeared in multiple anthologies, including Best Women's Travel Writing, and numerous other publications. She received a Lifetime Achievement Award from Douglass College (Rutgers University) for her writing, photojournalism, women's rights work, and as a pioneer of women's studies and innovative college teaching in Paris, Holland, and the USA. She earned one of the first Ph.D's in Women's Studies, University of California, Santa Cruz. Her travels have taken her to almost 100 countries.