A Hole in the Clouds: From Flight Attendant to Silicon Valley CEO (Hardcover)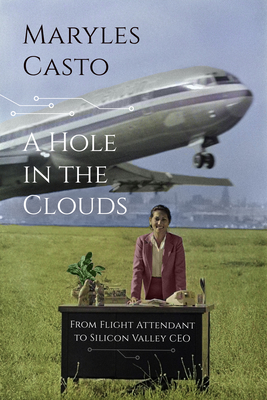 $25.99
Email or call for price
Description
---
A resource for anyone who has ever dreamed of building their own business, from an entrepreneur who started from scratch, aimed high, and reimagined an industry.
A Hole In The Clouds is the true story of how an unemployed flight attendant from the Philippines transformed herself into the CEO of the go-to travel agency for Intel, Apple, Syntex, Kleiner Perkins, and more.
When Maryles Casto left her father's sugar plantation in the Philippines and moved to the United States as a new bride, she brought with her a love for travel and the stellar customer-service experience she'd gained as a flight attendant for Philippine Airlines. She never imagined she'd be building a business from the ground up in an unfamiliar country. But when her husband went back to school, she needed to find a job.
After a disappointing attempt at door-to-door sales, Maryles landed a job at a local travel agency and dedicated herself to learning everything she could. She took her knowledge to her next employer, along with her characteristic determination, energy, focus, and grit. By the time she left to start her own travel agency, Maryles was the only agent Silicon Valley giant Andy Grove trusted to handle his travel plans.
In this book, Maryles shares how she built her business from a $1500 startup to a $200 million company, with the respect of Silicon Valley's pioneers. She talks about the advice she received from Andy Grove, Robert Noyce, and Steve Jobs, and she has the notable distinction of possibly being the only contractor to hang up on Steve Jobs without losing his business. Beyond that, she offers invaluable lessons about how she shaped her business and what it took to thrive in an industry threatened by extinction.