Sammy's Quest: Book 1 of 2: Tales from Gramma's Garden (Hardcover)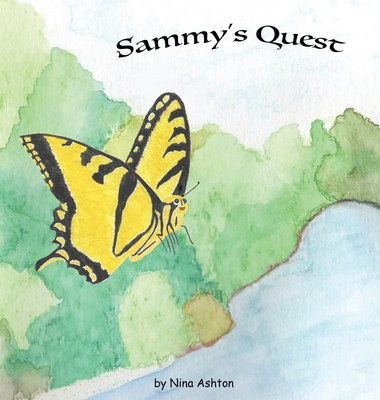 $21.99

Usually Ships in 1-5 Days
Description
---
Sammy's Quest is a whimsical children's picture book about a cheerful butterfly trying to find his mate's designated meeting place. His search begins far away, where he must resolve a conflict with a territorial butterfly before he can even find the right path. Beautifully illustrated, the story is designed to inspire in children a sense of wonder and interest in the wildlife community, while providing positive role models for human relationships.
The story was initially inspired by the real observation of a confrontation between two butterflies, and the general behavior of each butterfly on its own. From there, the rest of the adventure departs from reality as Sammy's journey takes him through various habitats, where he encounters several creatures.
The book is particularly enjoyable when read aloud to a child. After the conclusion of the story, there is a page explaining some fun facts about butterflies. In addition, a coloring page is included in the print version of the book.
Sammy's Quest is the first book in the Tales from Gramma's Garden series, which is designed to inspire in children a sense of wonder and appreciation for wildlife and the ecosystems around us, starting with our own backyard and neighborhood.