Bewilderness: Reality Fiction Bred While Working in Animal Shelters (Paperback)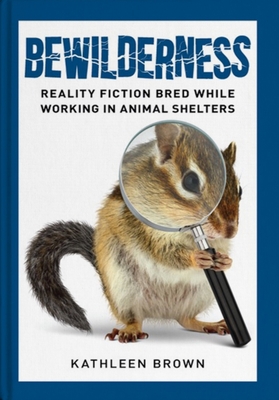 $17.95

Usually Ships in 1-5 Days
Description
---
HUMAN ANIMALS CARRY DEEP AMBIVALENCE TOWARD OTHER ANIMALS.
One major thing: We eat them. We also hunt them, ride them, stuff them, wear their fur, walk on their skin, live with them, train them and display them; we dominate them for our benefit, humanize and demonize them. And some of us, through all of this, say we love them.
From gangster to opera star, Vietnam veteran to Nob Hill lady, academic to meth addict, our lives intersect with animals' lives in cities, towns and rural areas. The encounters in these reality fiction tales highlight the vulnerability of being present with and for animals at those intersections where there are few traffic signals.
Animals and humans thrive in our unique entanglement, framed by love and awe. Our corporeal teachers, animal beings open our senses of sight, smell and touch, offering gifts of mutual recognition, regard and empathy. Making connections in jumps and starts, we humans are just beginning to consider the perspectives and the agency of other living beings.
Told with curiosity and a deep concern for reciprocity, Brown's unique stories reveal mysteries that are bigger than you or me.
Some things you didn't want to know about working in an animal shelter. Many things you ought to know. More than a few things you need to know.