Learn Lead Lift: How to Think, Act and Inspire Your Way to Greatness (Paperback)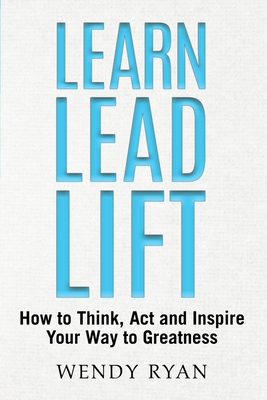 $16.99

Usually Ships in 1-5 Days
Description
---
Imagine a world where people loved going to work thanks to leaders who were inspiring, supportive and create a culture that lifts each team member up. If this has not been your experience, you are not alone. There are, however, companies and leaders that lead and lift their team and their organizations.
Learn Lead Lift was written to inspire leaders and give them a framework for being /becoming great leaders who create teams where every person is valued and encouraged to fulfill their potential. The kind of workplace you are excited to enter each day.
In her work with organizations of all sizes and industries, author Wendy Ryan noticed leaders struggling with the same things. It made no difference if they were leaders in the private sector, government agencies, startups or non-profits. Successful organizations today are increasingly aware they must continuously change and evolve to remain relevant, and a key part of every leader's role is to build their individual and organizational capacity for ongoing transformation. In response to this Ryan developed the 3T Model, an empowering mindset for leaders, which supports decision making and resource allocation by Tolerating, Transforming or Transcending. When you apply the 3T Model to issues like systemic racism or any other form of institutionalized oppression, it quickly becomes clear that Transforming is not only the right option - it is the only option.
Learn Lead Lift offers a nod to some of the greatest thought leaders of our time while illuminating author Ryan's unique insights and frameworks for success that all leaders can grow from. It provides a clear-eyed view into what it means to be a leader today - the must-have mindsets, skill sets and behaviors you need to make a positive impact through leadership, no matter whether you are just starting out or have been in a leadership role for years.
Ryan illustrates her ideas through fascinating true stories from her work and interviews with artists and entrepreneurs, athletes and investors, educators and executives, and more.