Physician, Heal Thy Financial Self: Achieving Mastery Over the Finances of Your Practice (Hardcover)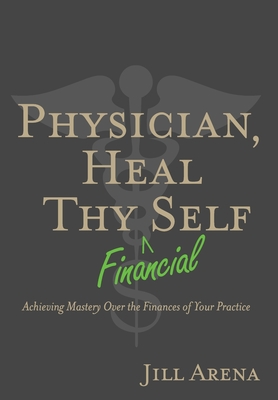 $28.99

Usually Ships in 1-5 Days
Description
---
Achieving Mastery Over the Finances of Your Practice
Do you lay awake at night wondering if your practice is doing well financially? Are you concerned about your reimbursement? Are you thinking that your group could be doing better, but it feels like you're missing something? Want a big piece of new equipment or an expansion, but not sure it will pencil out? Or, do you shudder every time a financial question comes up? If so, this book is for you.
Walk through this concisely written executive summary of how to manage the finances of your practice in just a few hours a month. Get up to speed on which financial reports to run, how to analyze them quickly, and how to be sure that your cash and other assets are safeguarded. Utilize the Real World Work at the end of each chapter to break it down into manageable and understandable pieces. Take control of your practice finances once and for all.
This book is a must-read for any physician owner or leader. Ms. Arena skillfully breaks it all down in her easy, conversational style as she demystifies many of the financial tools and building blocks to show you how to run your business successfully and how to achieve mastery over the finances of your practice.