Flower Storms on the Riverbank (Paperback)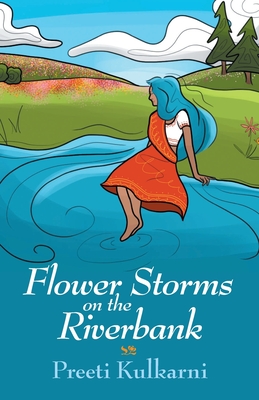 $12.95

Usually Ships in 1-5 Days
Description
---
Preeti Kulkarni's inspired free verse celebrates love and family, her Asian American cultural identity, and longing. Kulkarni's straightforward and plaintive language asks the reader to read and reread to find the deeper meanings-to seek the undertow of youthful passion, curiosity, and heartbreak, with unsparing honesty. Following in the steps of other young, brown, immigrant poets, Nikita Gill, Lang Leav, R.H. Sine, Rupi Kaur, and Nayyirah Waheed, Kulkarni adds a bright new voice urging to be read. Illustrated throughout by Jasmine 'Jaszy' Smith.
"This work is a breath of fresh air and cultivates a strong sense of community and trust. Preeti's passion-filled world, chiseled and beautiful, reveals itself through masterful composition and pulls you in from the start. A journey through love and life, this book will surface the rawest of emotions with strength and eloquence. Thank you for sharing a part of yourself that touched me in ways nothing else has."
- Rahul Zalkikar, Mentor
"Ms. Kulkarni's work pulses with lyricism and honesty, and she has the rare talent of being equally at ease writing prose or poetry. She takes an unflinching look at her world and renders judgment without being either sentimental or cynical. Rarely do we hear a voice so young and so wise."
- Anne Taranto, Ph.D., Upper School English Teacher, Stone Ridge School of the Sacred Heart