Something Else in My Veins (Paperback)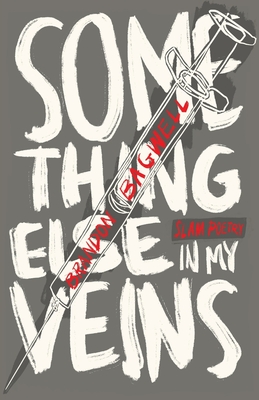 $8.99

Usually Ships in 1-5 Days
Description
---
Something Else In My Veins is a poetic deep dive into the world of paranoia and delusion which hard drug users oftentimes find themselves in. Bagwell captures the experiences of meth addicts and exposes his raw and expressionistic emotions on every page. As a former user and dealer himself, he is unashamed to bring not only his knowledge and perspective on such things to light, but also the emotional devastation that comes from losing one's sense of self identity along with access to the drug itself.
This is his first full-sized collection of poetry, and each piece is carefully curated to fit some aspect of the drug using Eco-system. This includes the derangement and doubt that hallucinations can bring to the family and work relationships we struggle to maintain outside this lifestyle.
The collection is indeed personal, as well as political, and these elements seem to haunt the author and the reader as well as he struggles to capture his own emotional lightning in a format that can only be described as 'powerfully addicting'.