Assignment Milan (Paperback)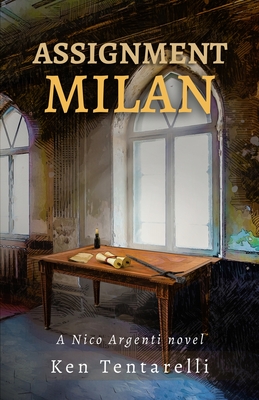 $13.99

Usually Ships in 1-5 Days
Description
---
Two cities at odds. Can one determined man stop a treacherous plot to undermine Florence?
Renaissance Italy, 1464. Nico Argenti is ready to make his mark. Assigned to his first position on a newly formed commission with two other men, the young lawyer teams up with a seasoned criminal investigator and a military hero. He moves quickly when a Florentine banker mysteriously goes missing in Milan.
Immediately petitioning the Milanese courts, Nico skillfully argues for permission to investigate inside the unwelcoming city-state. But when the disappearance shockingly turns into murder and conspiracy, he jumps in to uncover the plot targeting the heart of the Florentine Republic.
Can Nico prevent an underhanded scheme from destroying his beloved city?
Assignment Milan is the suspenseful third book in the Nico Argenti historical mystery series. If you like good guys with high principles, thrilling political intrigue, and well-paced action, then you'll love this grippingly authentic whodunit.