Rekindled Magic (Paperback)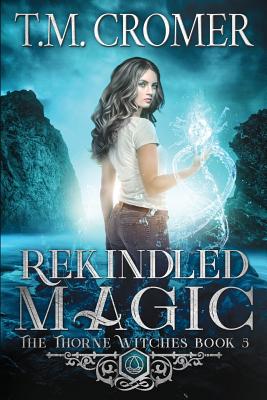 $14.99

Usually Ships in 1-5 Days
Description
---
A misunderstanding. A man wronged. A heart broken. Can they ever find their way back to each other when their enemies are determined to keep them apart?

Until now, Holly Thorne has resisted all romantic overtures from her self-appointed bodyguard, Quentin Buchanan. Believing he's betrayed her, she feigns animosity to protect her vulnerable heart. Unfortunately, now it's her turn to retrieve the final piece of the puzzle to revive her mother, and she needs Quentin's help to do it.
From the first moment he set eyes on Holly, Quentin was lovestruck, and she's held his heart ever since. With a hurtful misunderstanding lying between them, he sets out to convince her that he's the only man for her. Determined to help in Holly's quest, he leaves to retrieve an ancient scroll with the magic spell to bring Holly's mother back from the brink of death.

While in Greece, Holly and Quentin find history repeating itself. Holly must put aside her old hurts forever or risk losing the one man who would cross the boundaries of time to save her.