Morris Bezman: Denver's Russian Violinist (Hardcover)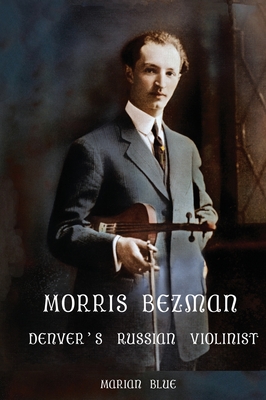 $29.99

Usually Ships in 1-5 Days
Description
---
Morris Bezman left Kiev, Russia for the United States in 1905. He abandoned his schooling with the famous violin teacher Leopold Auer because of health, but Russia was in turmoil at the time; both Jews and students were suspect and frequently attacked. Many fled the country during this revolution and those that were to follow. This was the same year, 1905, that Bezman's friend in Auer's class, Mischa Elman, made his London debut Elman was to play an important role in the development of Bezman's career in Denver. Bezman faced a more challenging task to play his music, but within months of arriving in the U.S., he was already establishing himself in Denver, Colorado's musical scene. His playing and teaching proved to be instrumental in introducing Denver society to quality music.
This 110 page book tracks the development of Bezman's career from new immigrant to Concert Master of Denver's first Philharmonic Orchestra within the period of a decade. Pictures, musical programs, and newspaper reviews, articles, and photographs have been restored and reproduced here from family originals. These can't be found anywhere else.
Family stories are also presented even though they often contradict details from resources such as census reports and marriage records.
This is a look into how information is lost and found again through time and how even names can become mysteries.