The Night and Its Moon (Paperback)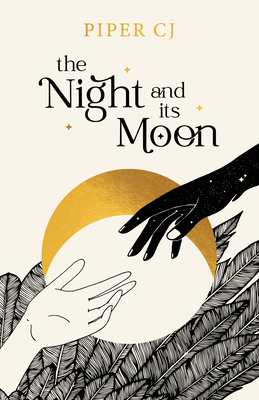 $18.99

Usually Ships in 1-5 Days
Description
---
An addictive fantasy romance from TikTok sensation Piper CJ, now newly revised and edited. Two orphans grow into powerful young women as they face countless threats to find their way back to each other.
Farleigh is just an orphanage. At least, that's what the church would have the people believe, but beautiful orphans Nox and fae-touched Amaris know better. They are commodities for sale, available for purchase by the highest bidder. So when the madame of a notorious brothel in a far-off city offers a king's ransom to purchase Amaris, Nox ends up taking her place — while Amaris is drawn away to the mountains, home of mysterious assassins.
Even as they take up new lives and identities, Nox and Amaris never forget one thing: they will stop at nothing to reunite. But the threat of war looms overhead, and the two are inevitably swept into a conflict between human and fae, magic and mundane. With strange new alliances, untested powers, and a bond that neither time nor distance could possibly break, the fate of the realms lies in the hands of two orphans — and the love they hold for each other.
About the Author
---
Piper C.J., author of the bisexual fantasy series The Night and Its Moon, is a photographer, hobby linguist, and french fry enthusiast. She has an M.A. in Folklore, and a B.A. in Broadcasting, which she used in her former life as a morning show weather girl, hockey podcaster, and in audio documentary work. Now when she isn't playing with her dogs, Arrow and Applesauce, she's making tiktoks, studying fairy tales, or writing fantasy very, very quickly.
Praise For…
---
"The novel is a solid set-up to a high fantasy epic." — Portland Book Review