It's Your Attitude: Out with the Bad, In with the Good (Paperback)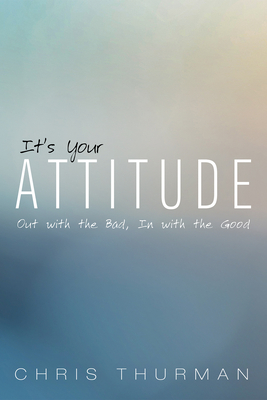 $25.00

Usually Ships in 1-5 Days
Description
---
Your attitude makes or breaks you in life. We all have attitudes that are toxic and damaging to our lives, and we all have healthy attitudes that help us to experience life in full.
Have you ever wondered what the worst, most toxic attitudes are? Have you ever wondered what the best, most life-enhancing attitudes are? Wonder no more. This book will help you better understand the good and the bad when it comes to the attitude you carry into each day.
Far too often, we focus on changing our circumstances as the best way to improve our lives. While that's all well and good, changing your attitude for the better is far more important than changing your circumstance in life.
We don't need an attitude adjustment, we need an attitude overhaul. Read this book-it will help you do just that.
About the Author
---
Chris Thurman is a psychologist, popular speaker, and the author of numerous books, including the bestseller, The Lies We Believe. He has spent his professional life writing and speaking about the destructive impact of faulty thinking on emotional, relational, and spiritual health. Chris and his wife, Holly, have been married for forty years, have three grown children who hung the moon, and two granddaughters who hung the moon even higher. In his leisure, Chris loves to hit golf balls into water hazards and is a devoted Texas Longhorn fan. Chris can be contacted at drchristhurman.com if you are interested in having him speak to your church or company.