Mexico City Noir (Compact Disc)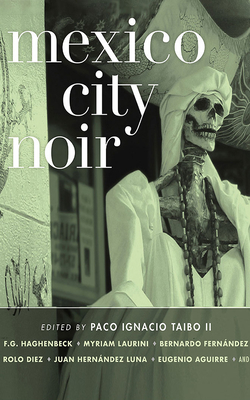 $34.99
Email or call for price
Description
---
Latin American noir at its finest. " A] diverse collection of stories which reflect the harshness and also the brittle brilliance of life in Mexico City." (MostlyFiction Book Reviews)
Akashic Books' acclaimed series of original noir anthologies has set a high standard for portraying cities and their neighborhoods in all their dark and violent splendor. Now, Mexico City Noir surpasses that standard with phantasmagorical tales of double-dealing, corruption, violence and self-delusion.... This collection is such a varied literary feast. Fans of Jorge Luis Borges will find surprises galore in the story "Violeta Isn't Here Anymore". The noir-ish maze that Myriam Laurini constructs with her flair for the shifting realities of "magical realism" is dazzling enough, and then up pops Borges....
"Peel back one layer and find something totally unexpected, these tales tell us again and again. As Eduardo Monteverde writes, 'the heart of Mexico City is made of mud and green rocks, and the God of Rain continues to cry over the whole country.' And standing on that ground, the 12 writers here find inspiration to die for." (Shelf Awareness)
This anthology includes brand-new stories by Paco Ignacio Taibo II, Eugenio Aguirre, Eduardo Antonio Parra, Bernardo Fern ndez Bef, scar de la Borbolla, Rolo D ez, Victor Luiz Gonz lez, F.G. Haghenbeck, Juan Hern ndez Luna, Myriam Laurini, Eduardo Monteverde, and Julia Rodr guez.