Digital Influence: Unleash the Power of Influencer Marketing to Accelerate Your Global Business (MP3 CD)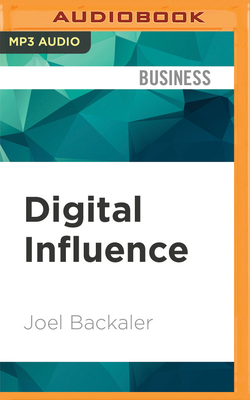 $24.99
Email or call for price
Description
---
This book brings order to the chaotic and rapidly evolving world of influencer marketing by providing listeners with much needed context, frameworks and best practices. Written for busy marketing professionals working in both domestic and international markets, it addresses these topics in a highly actionable and engaging manner.
Digital Influence covers everything from how to identify the right influencers and determine 'level of influence' to collaborating with influencers and measuring ROI. It turns out, it's not all about paying online celebrities outrageous sums to post sponsored content. Backaler also provides much-needed context for why influencer marketing is flourishing today, and perspective into what a more technologically-enabled, globally-connected future will look like.
Ultimately, people want to learn from trusted peers, not faceless companies. Better than any corporate marketing function, influencers understand how to make best use of social media platforms and tailor content for their respective cultures to engage consumers in their home markets. Business leaders should arm themselves with Backaler's book to ensure they're not left behind.